Activities and Attractions in New Plymouth, Taranaki
Our central city location is ideally located for business/corporate and leisure travellers. Take a stroll into town and enjoy a coffee (or wine) in one of our many cafes/bars, and then take a walk bike or run on our award winning coastal walkway, or take a leisurely stroll through our fabulous Pukekura park.
Coastal Walkway
The Wind Wand is located on the scenic Coastal Walkway, an award-winning 11km path between the town centre and the ocean. Te Rewa Rewa Bridge is inspired by a whale skeleton. The "ribs" arch over the bridge from one side to the other. This stretch of path is a must-do walk in the greater Taranaki region.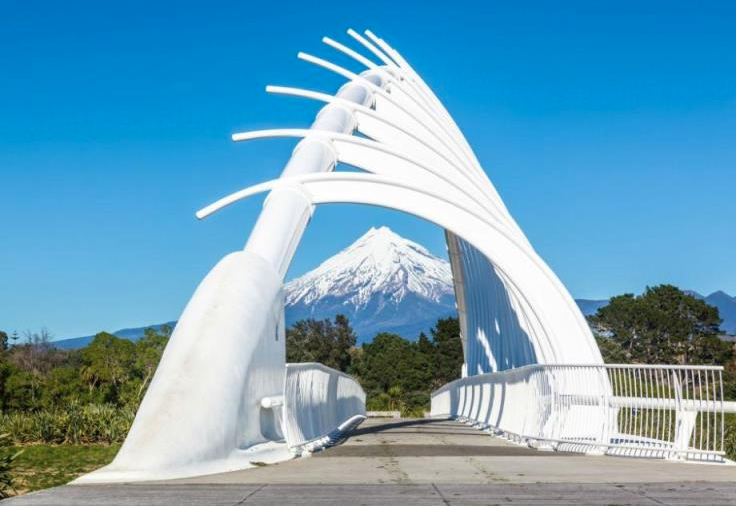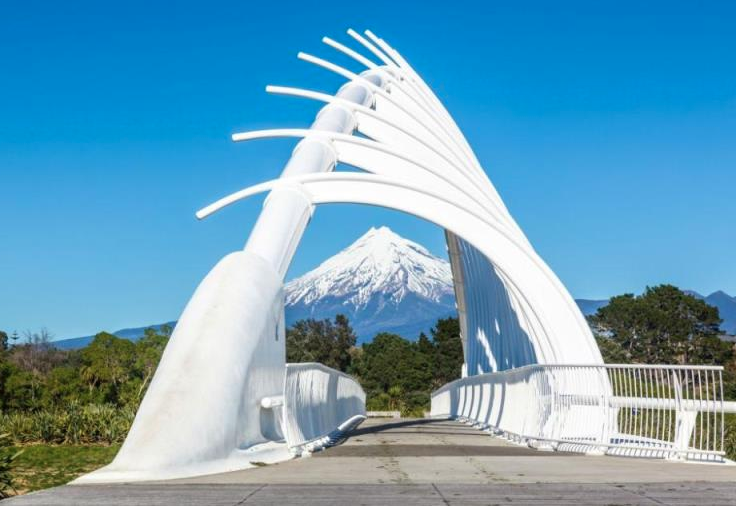 Govett-Brewster Art Gallery/Len Lye Centre
One of New Zealand's best contemporary art galleries, the Govett-Brewster is an integral part of New Plymouth's culture. Home to Len Lye's film and sculpture collection, the gallery also has a prominent global and pacific focus. That, along with the iconic exterior architecture, make this gallery a New Plymouth attraction for all visitors to experience.
Visit website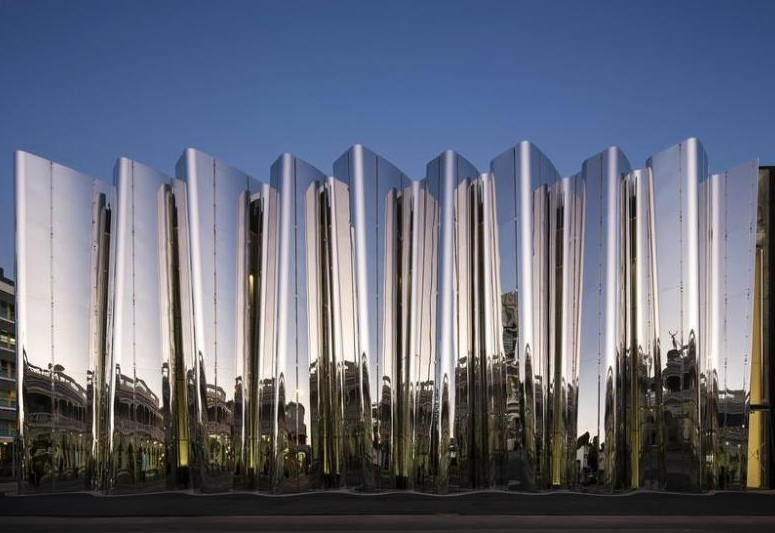 Pukekura Park
Often described as the jewel in New Plymouth's crown, Pukekura Park covers 52ha (128 acres) right in the heart of the city and is one of New Zealand's premier botanical gardens. The park has an international Green Flag award and is a Garden of National Significance. As a popular destination for locals and visitors alike, Pukekura Park lights up over the summer as the backdrop for the annual TSB Bank Festival of Lights.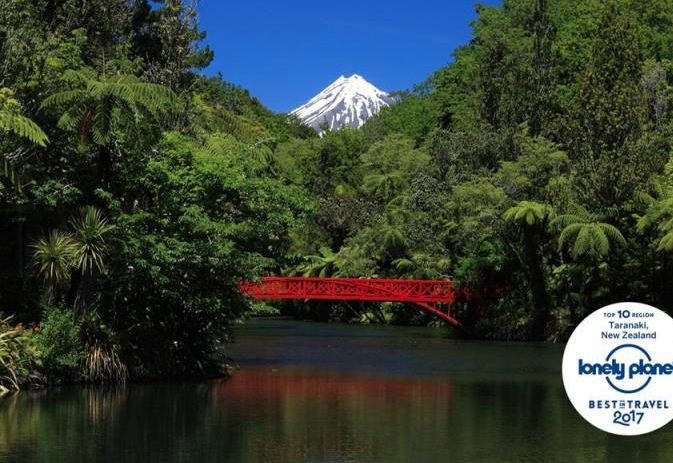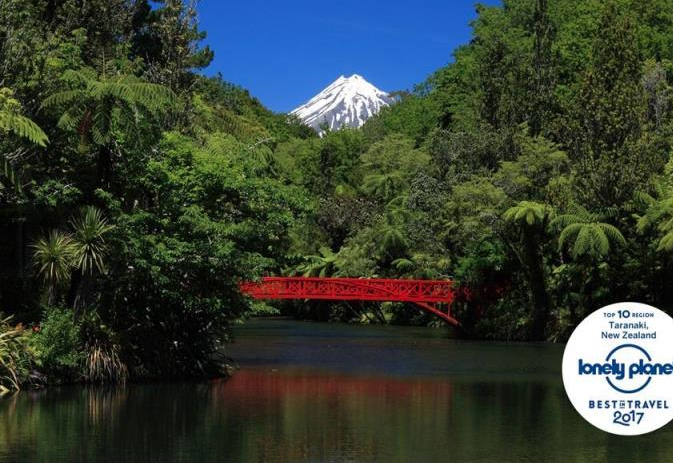 TSB Bowl of Brooklands
The iconic TSB Bowl of Brooklands is surrounded by a picturesque lake and the stunning backdrop of New Plymouth's Pukekura Park. The venue consists of an outdoor sound stage and a grass amphitheatre suitable for a variety of entertainers, as well as functions, concerts, corporate events, weddings and dinners.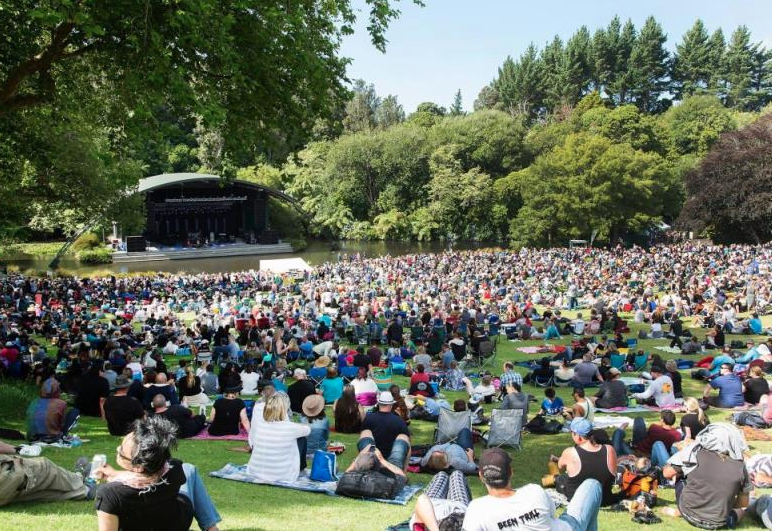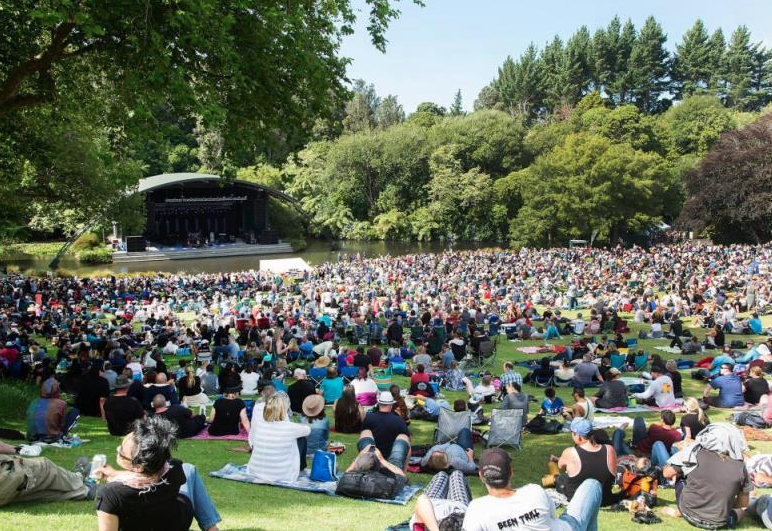 Puke Ariki Museum
Translating as 'Hill of Chiefs', Puke Ariki is home to the i-SITE, a museum, a library, a cafe and the fabulous Arborio restaurant. The excellent museum has an extensive collection of Māori artefacts, plus colonial, mountain geology and wildlife exhibits.
Visit Website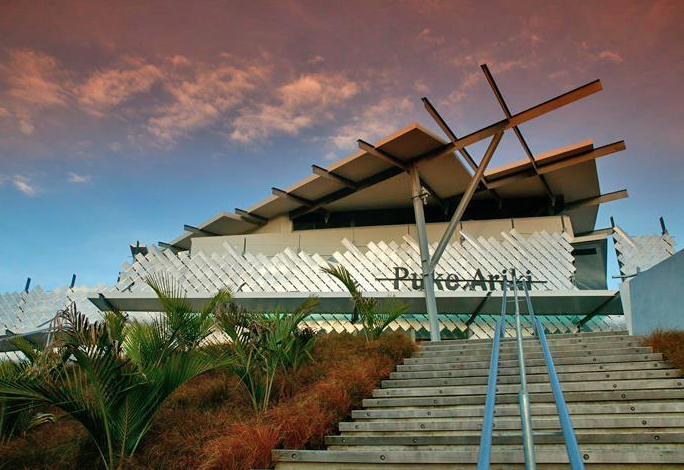 Pouakai Crossing
The Pouakai Crossing is Mt Taranaki's premier one day walk and takes in the highlights of the longer Pouakai Circuit. If you're only completing one tramp in Taranaki this is the one to do. You'll get great views of Mt Taranaki, out over the north Taranaki countryside to the coast and inland to Mt Ruapehu. You'll get up close to the towering lava columns of the Dieffenbach cliffs, cross the active erosion scar of the Boomerang slip, and see the red water of the Kokowai Stream caused by manganese oxide oozing from the earth. There's an optional side trip to the Stony River's Bells Falls.
Visit Website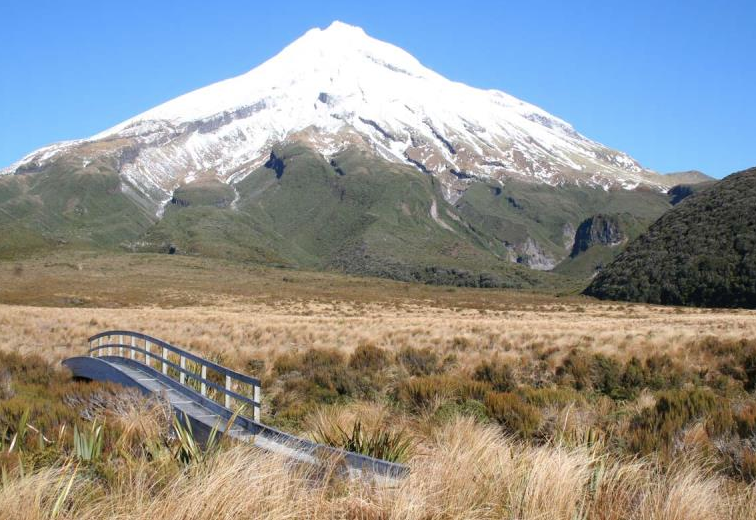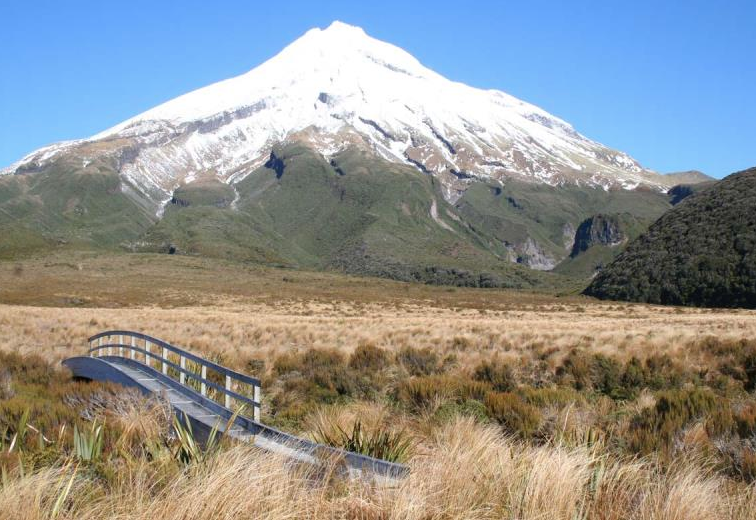 Pukeiti Gardens
The Taranaki Regional Council's three premier heritage properties, Tūpare, Pukeiti and Hollard Gardens, are open all day every day and entry is free. Pukeiti hosts one of the world's biggest and most diverse collections of rhododendrons and other exotics, creating an explosion of colour among lush, native rainforest and mountain streams. Tūpare is a premier landscaped garden with a unique homestead, originally developed by Sir Russell Matthews and his family from 1932. Tūpare's distinctive Chapman-Taylor designed house is a great example of the Arts & Crafts style of architecture. Hollard Gardens are informal and intimate, with a huge variety of native and exotic plants collected by Bernie Hollard, many are rare and endangered.
Visit Website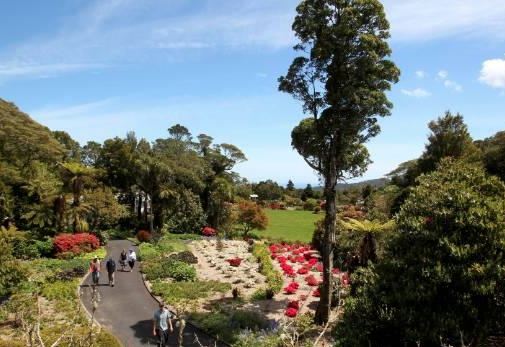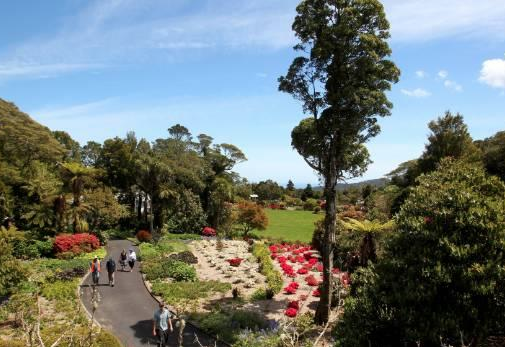 TSB Festival of lights
Each summer the TSB Bank Festival of Lights transforms Pukekura Park, one of New Zealand's premier botanical gardens, into a magical illuminated night-time wonderland of multi-coloured lights gleaming amongst the trees, attracting more than 100,000 visitors each year. Come and be wowed by the live night-time entertainment from national and international performers, stunning lighting features, a fantastic mix of daytime activities for children and families, twilight movies in the park and pop-up performance features.
Dates: Summer 2021
Visit Website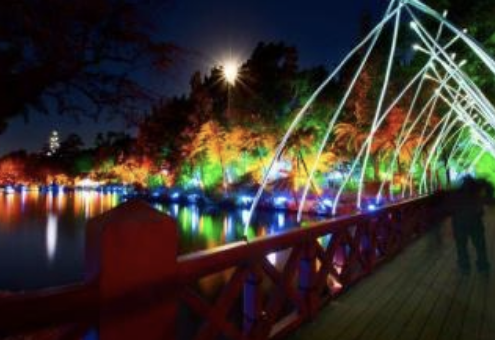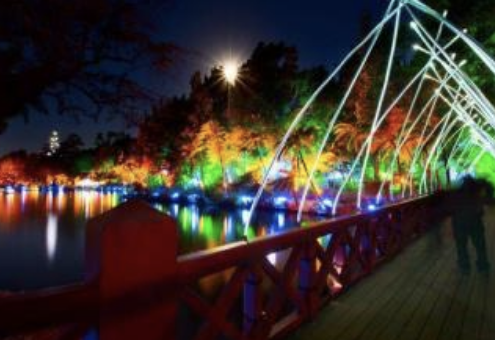 Taranaki Garden Festival
Formerly the Rhododendron Festival established in 1987. The Taranaki Garden Festival continues to delight people from all over the world. This year offers an intriguing mixture of both unique and stunning gardens, each with their own story to tell. During the festival, there is a mixture of free and paid events that will cater to your individual palette be it a family outing or wine on your mind.
Dates: 29 October - 7 November 2021
More Info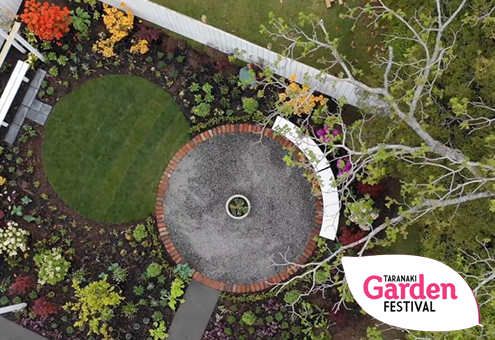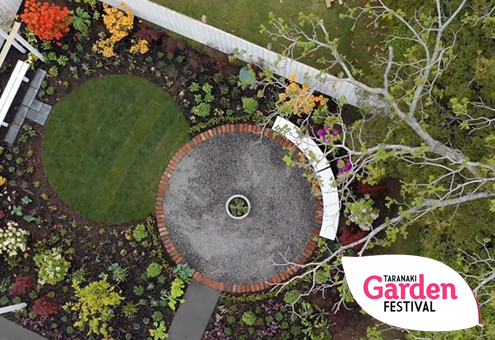 Americarna
Celebrating American Classics

Dates: Saturday 27th February 2022 - Devon ST
Visit Website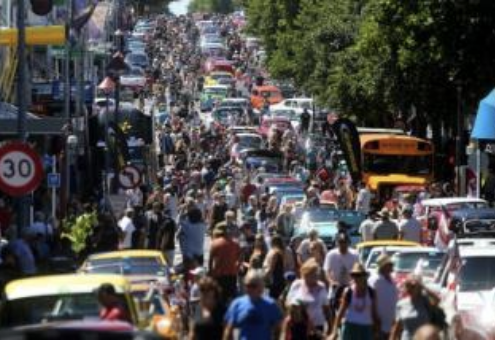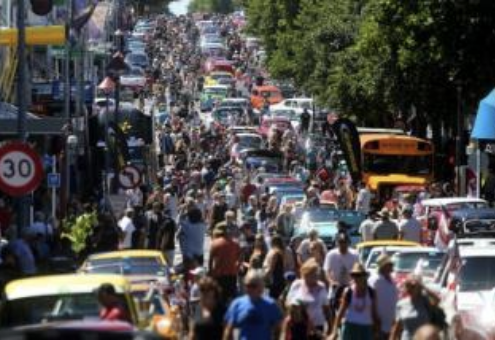 Upcoming Events in New Plymouth
Check out all the latest events via the link below.
Eventfinda